Utility Market Trends in 2019
The power and utility industry is trudging through an uphill battle as consumers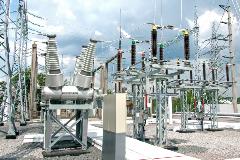 demand digitization of the user experience, eye company reputations and search for more cost-effective ways to live their lives. And although utility companies have always dealt with the changing waters of consumer needs, they will need to work harder to meet them while finding new revenue streams and preparing for the effects of new technologies on sales.
We take a closer look at submarines and fiber optics to assess the larger context of utility market trends for 2019 and beyond.
Zooming in on subsets of the utility market is one way to pinpoint growing trends in other areas. Here are some top takeaways from two types of utility companies that can offer insights on the greater picture.
Submarines
Submarines showcase the current condition of data centers that feed utility companies' operations, which require better connectivity and strong cables. Subs need advanced data centers and cables that lead to greater capacity and low costs. The submarine cables market must work to grow availability and reach by improving these connections and moving beyond traditional methods of meeting demands. Utility businesses that watch the cable market can keep up with how this market will meet their future needs and the needs of their customers.
Fiber Optics
Fiber optic networks fuel better services for cable providers, who are increasingly searching for ways to deliver advanced products like IoT applications and greater cloud capabilities. Fiber optic systems are leading the charge for change, allowing utility companies to tout faster internet service speeds, easy data transfer and more connected telecommunication networks. This is what consumers have come to expect from utility brands and continue to demand from companies that care about standing out from the crowd and bringing loyal customers with them into the future.
Overall Trends
While subs and fiber optics have their own upcoming market changes, the utility market as a whole will experience some overall trends that smart business leaders should keep in mind as they prepare their team for future growth.
Self-generation of electricity via solar panels, wind power and other methods
Higher rates for consumers paying utility companies as self-generation increases
Technology applications for utility bill management and more engaging experiences
Utility business model experimentation for new avenues of revenue growth
Greater flexibility through utility industry regulations
Increase in community energy products and custom services
Utility Wire & Cables
OmniCable offers a selection of cost-effective cables and equipment for utilities, including: