Be Certain with Belden Classics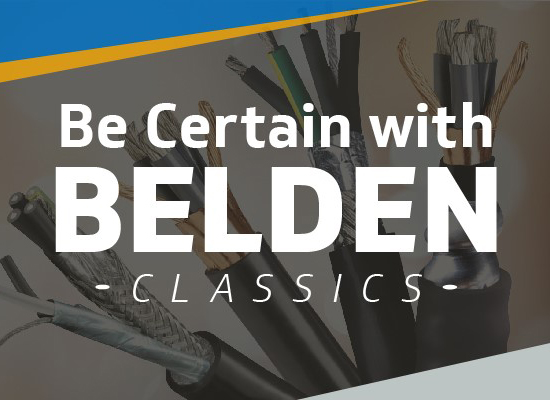 Belden Classics have been recognized for decades for their unmatched ability to ensure system uptime. These electronic, audio, control, and instrumentation cables will outlast alternatives even in the most demanding and harsh environments.
Why Belden Classics
• Belden Classics are the best electronics cables to specify for avoiding costly downtime.
• Engineered for optimum electrical performance and physical toughness, going well beyond UL specs which focus on human safety rather than performance
• Alternate products/brands are not equivalent to Belden specs and are typically inferior and minimally compliant
• Classics are backed by a standard 10-year warranty
Why Purchase from OmniCable
OmniCable stocks the full Belden line and has been offering Belden's Classics cable to electrical distributors for over 10 years. With OmniCable's expedience, combined with our quality standards, we ensure that every Belden order is processed with consistent care, urgency, and standardized packaging. OmniCable can cut & ship same day from any of our locations nationwide.