OmniCable's Victor Lewis Featured in tED Magazine's Blog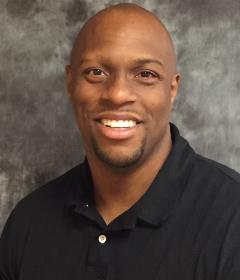 Congratulations to our very own Victor Lewis, OmniCable Boston Regional Manager, who was recently featured in one of tED Magazine's latest blogs - Victor Lewis: Understanding from Another's Perspective. Readers were asked what they learned or will put into practice during the pandemic that will help their career and/or company be stronger going forward. The magazine received a number of responses and included them in their March Handbook issue of tED magazine (available 3/1/2021). But they took a few responses, like Victor's, and used them for blogs.

"What I've learned and will carry into 2021 is that true understanding from another's perspective allows us to find much more effective solutions to problems. Instead of assuming what we see on the surface is all that's there, we need to have the courage to dive deeper in order to create the best solutions. This same approach directly translates into interactions in the workplace. I want to be the best manager, co-worker, and leader that I can be. I also want to develop my team to be the best, help my company to grow, and create meaningful relationships with internal and external customers that extend beyond the workplace. I believe that with empathy and deeper understanding, these goals are much more attainable than without."
Click here to read the entire Victor Lewis: Understanding from Another's Perspective blog post.