Understanding the Basics of Tray Cable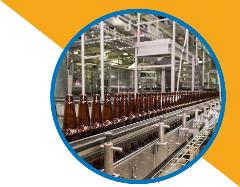 Tray cable is a cable that can be used in different types of cable tray systems, ranging from fixed wiring within buildings to hazardous locations and factory floors.
Ratings
Type TC tray cable is a sturdy cable, approved for both wet and dry environments. It can be used in direct burial applications and is sunlight resistant.
Applications
Tray cable is designed for general use in manufacturing, industrial, and commercial distribution systems, as well as in control circuits for the operation and interconnection of signaling and protection devices.
Construction Basics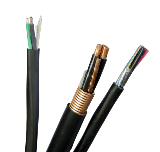 • Sizes: #14 AWG - 750 MCM
• Number of Conductors: 3/C - 50/C
• Voltage: 300V or 600V
• Insulation: PVC, XLPE, FR-EPR
• Jacket: PVC, CPE, LSZH

Tray Cable Info Sheet >
OmniCable's Tray Cable Offering >