LIVE Your Differentiator – Living is What Matters
When companies talk about how they differentiate themselves from their competitors, the popular narrative is directed toward things like superior products, service, and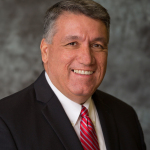 technical expertise to name a few. While these and many other features are things that OmniCable can claim, they can only be truly meaningful when they are
LIVED
and acted upon; that's what makes OmniCable such a unique supplier in the electrical industry.
Partnership Services for Success
OmniCable's partnership approach to business empowers the continued success of our customers, vendors, and employee-owners.
We
LIVE
our differentiators every time we consult with a customer and share best practices, right down to, and including, an inside look at our operations, inventory control, machinery, and IT system so that our customer can improve or expand their wire and cable processing. We LIVE our differentiators when we share our knowledge and sources with our customers to educate them.
Trusted By Distributors Since 1977
Exclusive relationships with distributors since 1977
We
LIVE
our differentiators by selling only and exclusively to distributors and passionately protecting and defending that channel. Every vendor in the electrical industry can and will claim superior products, services, knowledge, and people, which is for the most part true. Assuming then, that there is little separation in products, people, and services between companies, the difference is in how we LIVE; it is safe to say that at OmniCable, we LIVE to be different.
LIVE Your Differentiator
As an electrical distributor, your company has values that make you different from your competition. Learn what they are and LIVE them every day! Be the best distributor to your customers. Put into practice what really matters to them!
Written by OmniCable RVP, Mark Serafino