OmniCable Promotes Vicki Allin to Director of Territory Sales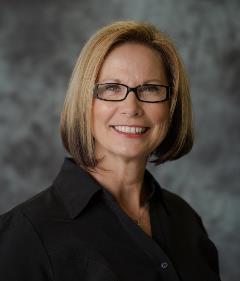 Omni Cable Corporation (OmniCable) announces the promotion of Vicki Allin to Director of Territory Sales.
As Director of Territory Sales, Allin provides the strategic direction and oversees the performance of the company's outside sales team. She is responsible for training and developing the outside sales team to generate new prospects and exceed sales goals.
"I am thrilled to accept this new role at OmniCable as Director of Territory Sales. I look forward to working with our Territory Sales Managers to utilize all their talents to achieve and exceed our company's growth initiatives" said Allin.
Allin joined OmniCable in 2001 and has over 30 years of industry experience. Prior to Director of Territory Sales, Allin was the Territory Sales Manager for the St. Louis branch.
"Vicki is an excellent fit for this position because of her years of outside sales experience, knowledge of the industry and OmniCable, and relationships with customers and co-workers," said Mark Serafino, OmniCable's Central Regional Vice President. "Vicki has shown a willingness and ability to share her industry knowledge with her co-workers since her first day with OmniCable; she is respected in the industry and among her colleagues," he added.
Vicki Allin can be reached at vallin@omnicable.com.