Greg Lampert Hired as President of OmniCable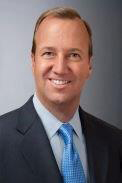 Omni Cable Corporation (OmniCable) is pleased to announce the hire of Greg Lampert as OmniCable's president. Lampert will report directly to Jeff Siegfried, OmniCable's chairman & CEO.
Lampert will join OmniCable's executive team on February 6, 2017, and will be responsible for the execution of the company's strategic growth plan and expansion. He will also focus on increasing efficiencies and enhancing all aspects of OmniCable's service to its electrical distribution partners.
Prior to joining OmniCable, Lampert spent 18 years at General Cable Corporation where he held a variety of executive and senior leadership roles. Most recently, Lampert was president and CEO of General Cable Corporation's Americas and responsible for over $3 billion in revenue and 7,300 employees from 11 countries. "Greg is a proven operating executive with vast experience and deep connections in the electrical marketplace. We are excited to add Greg's exceptional talents to our team and look forward to having his help to continue our success and growth," said Siegfried. "Greg has demonstrated passion and commitment to the electrical distributor and to the electrical marketplace that we serve. We know that our partners will welcome his input and collaboration for a mutual benefit," he added.
Lampert is familiar with OmniCable's operations and has partnered with the company during his time with General Cable Corporation. "I have gotten to know the team very well over the last 16 years and have always admired the successful business that OmniCable has built based on a culture of unwavering commitment to serving the electrical distribution customer base," said Lampert. "I look forward to working with OmniCable's employee-owners to further enhance the value proposition that the company brings to our electrical distributors and supplier partners," he added.
Lampert holds a BS in chemical engineering from the University of Cincinnati and an MBA from the University of Chicago.