Omni Cable Promotes Chris Jablonski to Charlotte Sales Manager
Omni Cable Corporation (OmniCable) announces the promotion of Chris Jablonski to Charlotte Sales Manager.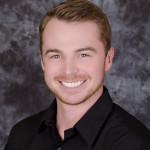 As Sales Manager, Jablonski is responsible for the sales growth and the onboarding and training of the Charlotte branch's new sales staff. "I'm extremely grateful for the opportunity and excited about the new challenges to come. I look forward to helping this branch continue to reach new heights," said Jablonski.
Jablonski joined OmniCable in 2012. Prior to Sales Manager, Jablonski was an Account Manager for OmniCable's Charlotte branch. "He has shown leadership and the willingness to go above and beyond from day one," said Adam Biggs, OmniCable's Charlotte Regional Manager. "His sales experience and natural leadership ability make him an excellent fit for the position," added Biggs.
Jablonski graduated from West Chester, PA, with a bachelor's degree in marketing.
Chris Jablonski can be reached at cjablonski@omnicable.com.