OmniCable Promotes John Dean to Director of Marketing & E-Commerce
Omni Cable Corporation (OmniCable) announces the promotion of John Dean to Director of Marketing &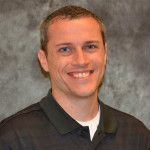 E-Commerce.
As Director of Marketing & E-Commerce, Dean is responsible for managing and leading OmniCable's Marketing & E-Commerce Department. "I am extremely grateful for the opportunity and look forward to building innovative and creative ideas that align with electrical distributors' goals," said Dean. "We truly have a great team here at OmniCable."
Dean joined OmniCable in 2003 as IT Manager. He was then promoted to Director of Business Innovation leading projects such as OmniCable's portal and e-commerce initiatives. "John has been an integral part of OmniCable's e-commerce and innovation initiatives for the past several years as well as new and existing product expansions," said Greg Donato, OmniCable's COO. "We are excited to have John step in and lead our marketing and e-commerce team moving forward," he added.
Dean graduated from Drexel University in 2002 with a degree in information technology.
John Dean can be reached jdean@omnicable.com.